WELCOME TO THE VIC CANEVER CHEVROLET COLLISION CENTER!
Every day we strive to be the premier collision center in the area by providing quality work, timely repairs and outstanding customer satisfaction. Our dedication shows. We consistently rank in the top 10% in sales and service customer satisfaction surveys. We've built a solid reputation for quality service with our customers. That's why they keep returning or recommending us to others over and over again.
Compared to other local body shops, the Vic Canever Collision Center has the ability to handle more vehicles with greater efficiency. Because we're a full-service collision center, we can do all work on-site without the need to sublet to other shops. That results in faster and more cost effective repairs. But what really sets us apart from other shops is our staff which is second to none. We pride ourselves on having long-term, highly-skilled employees that can do any type of repair, and more importantly, do it right! The training standards for our master technicians are rigorous. We require state licensed, ASE and I-Car certifications as well as extensive and on-going General Motors training. We also have the latest state-of-the-art equipment from frame and alignment racks to a CCC one-touch tablet-based estimating system for quick and reliable estimates. Whatever your repair, we can do it all.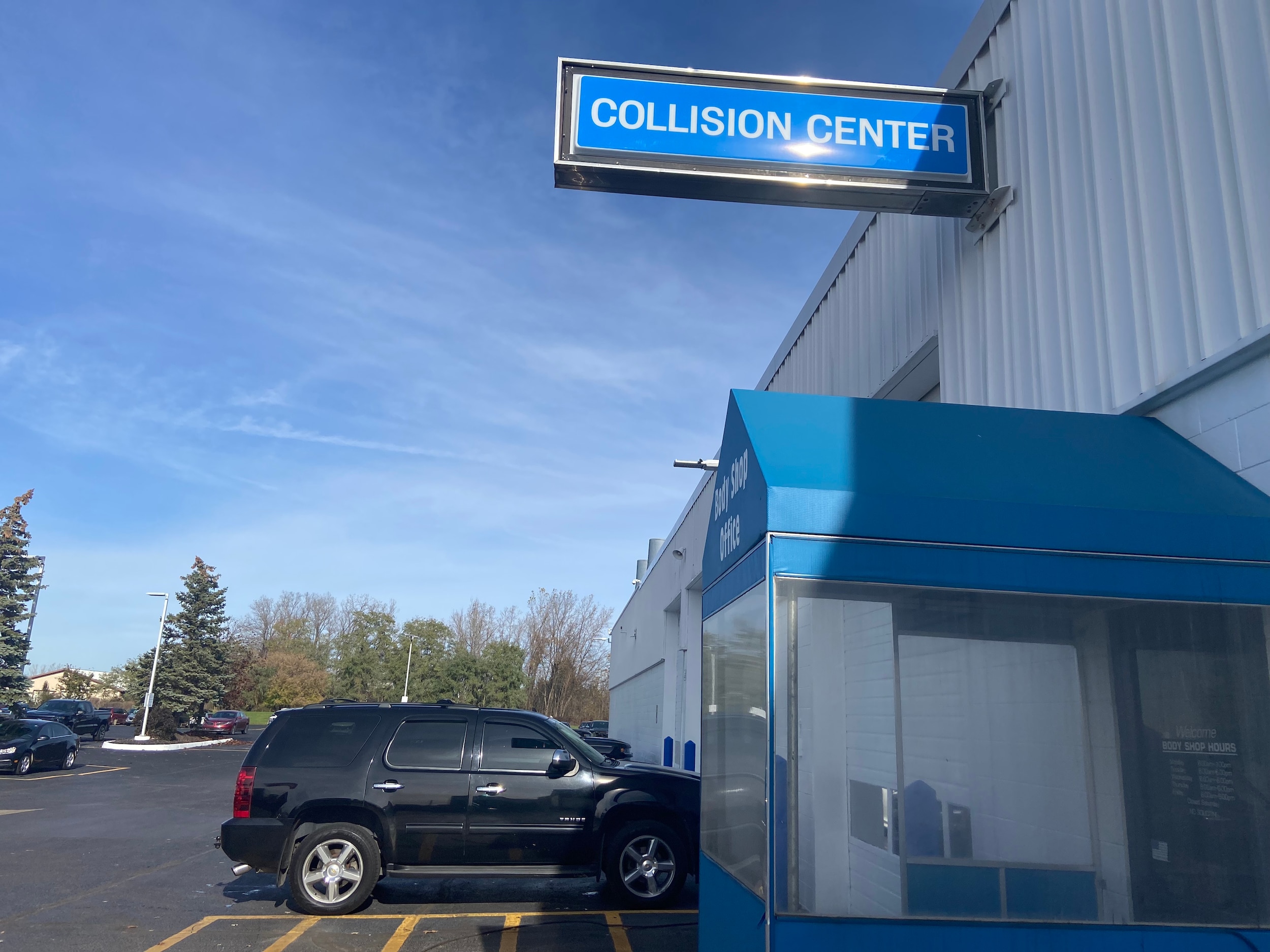 Our Mission
Our mission is simple... outstanding customer satisfaction. And we strive to exceed that with every job we do.
Why Should You Choose Vic Canever Chevrolet's Collision Center?
Automatic upgrade to OEM original GM parts when available
In-house certified mechanics - we never outsource our work
Guaranteed back-to-factory-new condition
Free computerized estimates
Perfectly matched paint using our DeVilbiss paint booth
Highly trained technicians - more than 115 years combined experience
Loaner vehicles for long-term transportation needs
Fully-stocked parts department to minimize the wait
Lifetime guarantee on all paint repairs, regardless of mileage
Work on all makes and models
"Insurance companies try to save money by replacing parts with aftermarket or used materials. Here at Vic Canever we try to upgrade every part to GM factory parts when possible, at no extra cost to you. This is just one of the many ways we strive to make our customers completely satisfied."
- Steve Weaver, Vic Canever Chevrolet Collision Center Manager
Please contact us directly at:
Phone: 810-629-3377
Fax: 810-750-1314
Email: BodyShop@Canever.com
HIGHLY TRAINED TECHNICIANS
With more than 115 years of combined Collision Center experience, our technicians know their stuff! Each of our highly trained technicians is state licensed, ASE certified and receives on-going General Motors training. Additional certifications include:
ASE MASTER COLLISION REPAIR
Paint & Refinishing
Structural Analysis & Damage Repair
Non-Structural Analysis & Damage Repair
Mechanical & Electrical Components
I-CAR CERTIFICATION
Structural Repair
Corvette ZR1 Body Structural Repair
STL AUTO GMA (MIG) Welding
PPG MASTER CERTIFIED TECHNICIAN
GM Safety Systems
GM Braking Systems
GM Global Electric Systems
State of Michigan Motor
VEHICLE MECHANIC
HVAC Systems & Operations
ASE Refrigerant Recovery & Recycling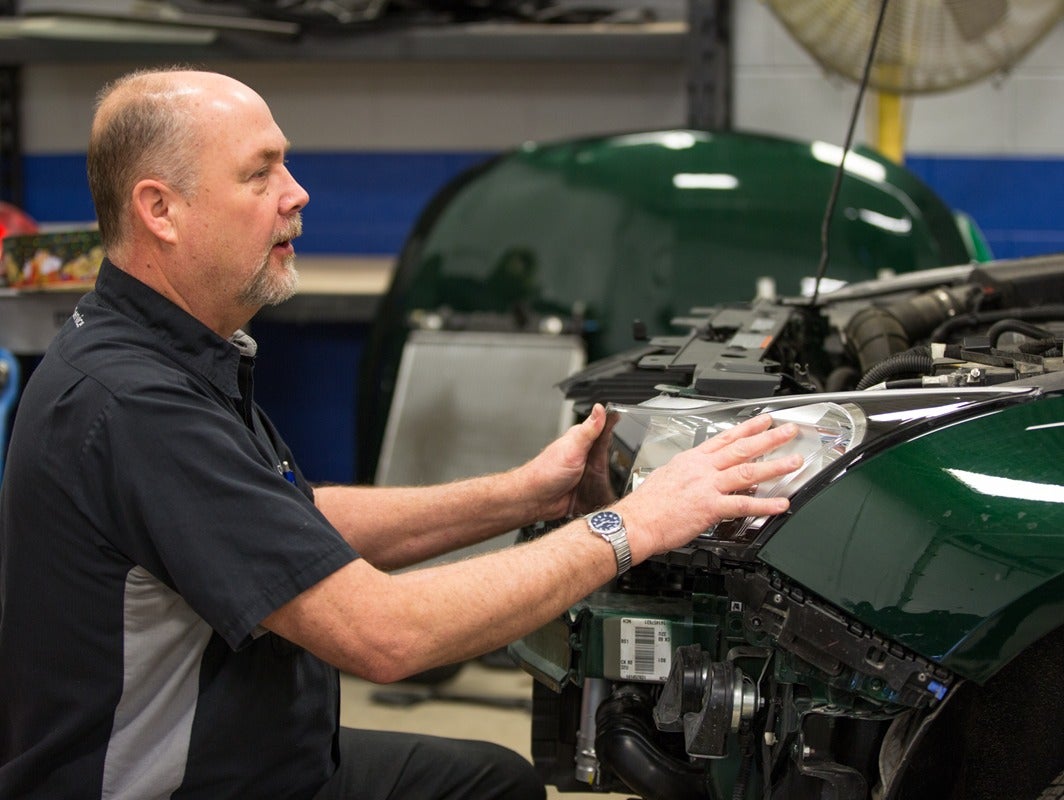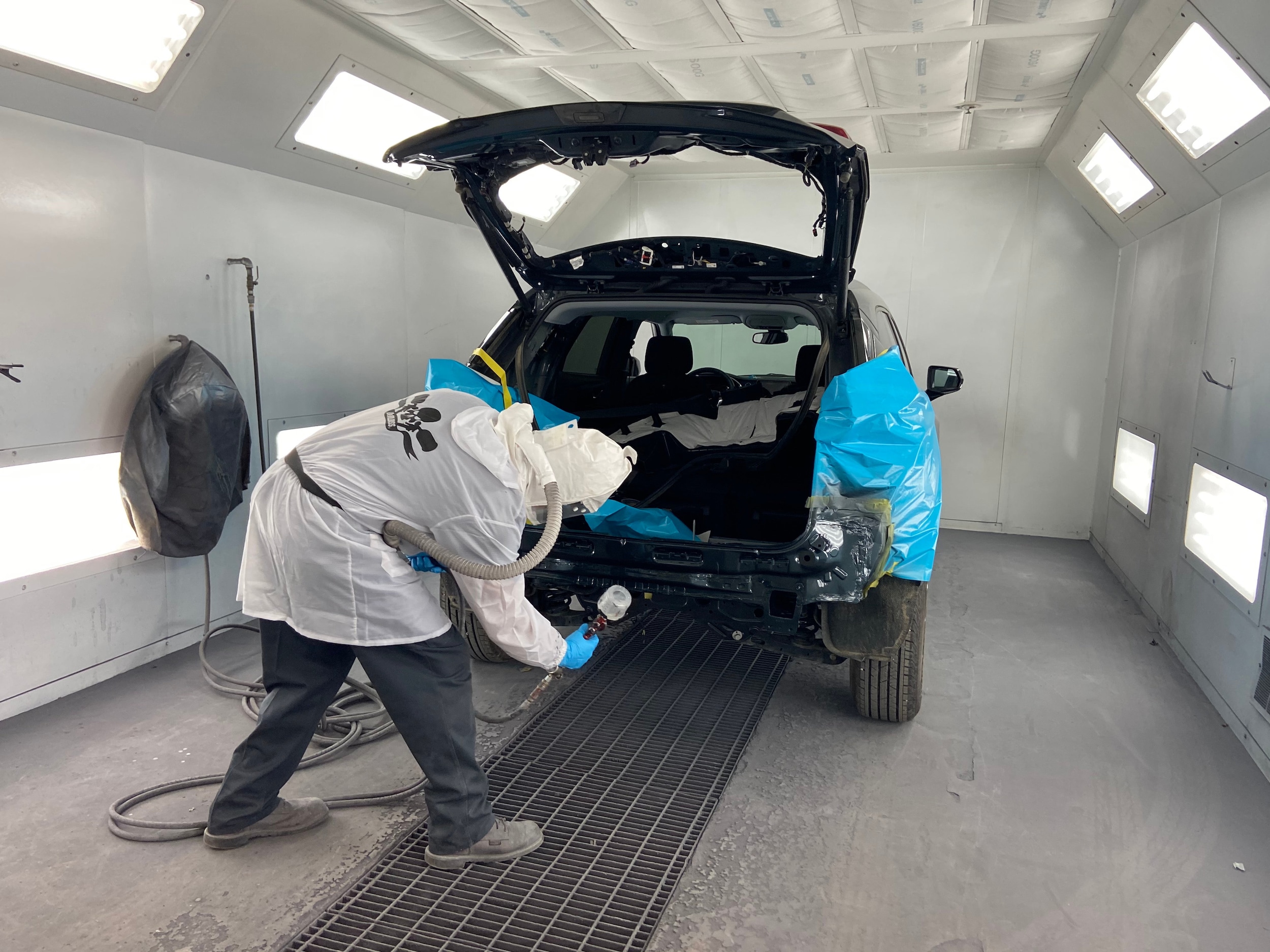 PAINT BOOTH
Our DeVilbiss Paint Booth and fully-vented downdraft prep decks allow us to expertly paint match vehicles to "like new" condition. We utilize PPG Enviro water-based paints that lessen the impact on the environment.
We know being without a vehicle is both inconvenient and stressful, which is why at Vic Canever Chevrolet we strive to get vehicles in and out of the Collision Center as quickly as possible. We have developed a highly-effective work flow process that ensures optimal productivity. Our staff of certified and skilled on-site technicians is knowledgeable in all aspects of vehicle repair. Our work-area layout is streamlined for efficient teardown, repair, painting, and refinishing. And while a vehicle is under our care, there is continual tracking throughout the entire repair process allowing for prompt feedback to customers. This results in faster completion rates and quicker turn-around times. Paint repairs (using PPG products) come with a lifetime guarantee, so if a customer ever needs follow-up, they can be confident that we'll be there to provide further service assistance. We utilize a well-developed and proven process for managing repairs, and have hundreds of positive customer testimonials to prove it.
PARTS & SERVICE
Fully-stocked Parts & Service Departments affords convenient access for mechanical and electrical repairs. On-site frame repair, straightening & alignment machines
Versatile Lincoln Power MIG 350MP welder is capable of MIG, MIG Brazing, TIG, Flux Core, Aluminum Pulse Process, and Pulse-on-Pulse welding and is "I-CAR Recommended" for newer aluminum body structures.
At Vic Canever Chevrolet, taking care of our customers is what drives us to provide outstanding service. Our Collision Center experts strive to make each experience one that is as hassle-free and timely as possible. We repair and service all makes and model vehicles to factory specifications, and work with all insurance providers and companies.
The Vic Canever Collision Center has a modern 21-vehicle loaner fleet featuring late model Chevrolet cars and SUVs for customers who may have long-term transportation needs while their vehicle is in our care. For those with a quick-fix, we offer free shuttle service with local drop-off and pick-up available. We also have a convenient lounge area with complimentary Wi-Fi internet access, HDTV, comfortable seating, as well as free refreshments and coffee.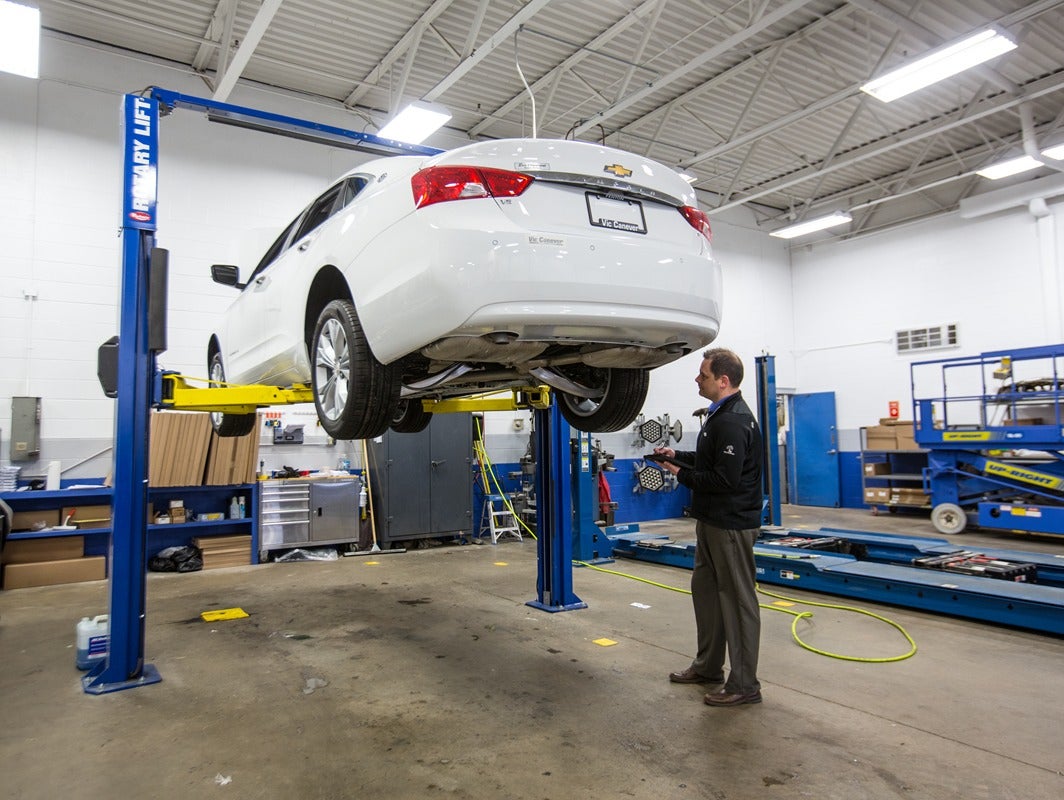 CONVENIENT SERVICE
We are direct repair facility for most major insurance companies
We offer FREE COMPUTERIZED ESTIMATES 
Free transportation to surrounding location
After hours drop-off
EQUIPMENT
State-of-the-art equipment
We are equipped with the latest in technology.
All technicians are ASE certified, Michigan State Certified, I-Car Certified, go through GM training standards, Hazardous Material training, Respirator Protection training and PPG certified training for painters.
We have a Chief Velocity laser measuring and frame rack.
Devilbiss Downdraft Paint Booth for perfect refinishing with prep decks.
PPG computerized mixing system
Paint less dent repair 
Pro Spot Resistance Welder
WARRANTY
To ensure complete customer satisfaction to our body shop customers, we will provide our customer with a lifetime guarantee on all paint repairs performed in our facility regardless of mileage. We will warrant any defects on all paint repairs as long as you own your vehicle, unless caused by damage as a result of unreasonable use, maintenance, negligence, collision, or care of the vehicle.
We will warrant our labor and workmanship on all body repairs to be of the quality generally accepted in the automobile repair industry.
Replacement parts are warranted by the supplier (and/or) the manufacturer (and/or) the insurance company. Please consult with our management staff so we may provide you with more information about your parts warranty.
HELPFUL HINTS
What to do if you are involved in an accident
Stop and stay calm. Do not leave the scene.
Call law enforcement immediately.
Do not discuss the accident with anyone except the police or your insurance company.
Secure the names and addresses of involved parties and witnesses.
Notify your insurance company of the accident and that we are doing the repairs.
Have your vehicle towed to Vic Canever Chevrolet if not drivable. If your vehicle is drivable, come and see us as soon as possible.
Contact Us
* Indicates a required field
Hours
Monday

9:00 am - 7:00 pm

Tuesday

9:00 am - 6:00 pm

Wednesday

9:00 am - 6:00 pm

Thursday

9:00 am - 7:00 pm

Friday

9:00 am - 6:00 pm

Saturday

10:00 am - 2:00 pm

Sunday

Closed